How Do I Select a Surrogate?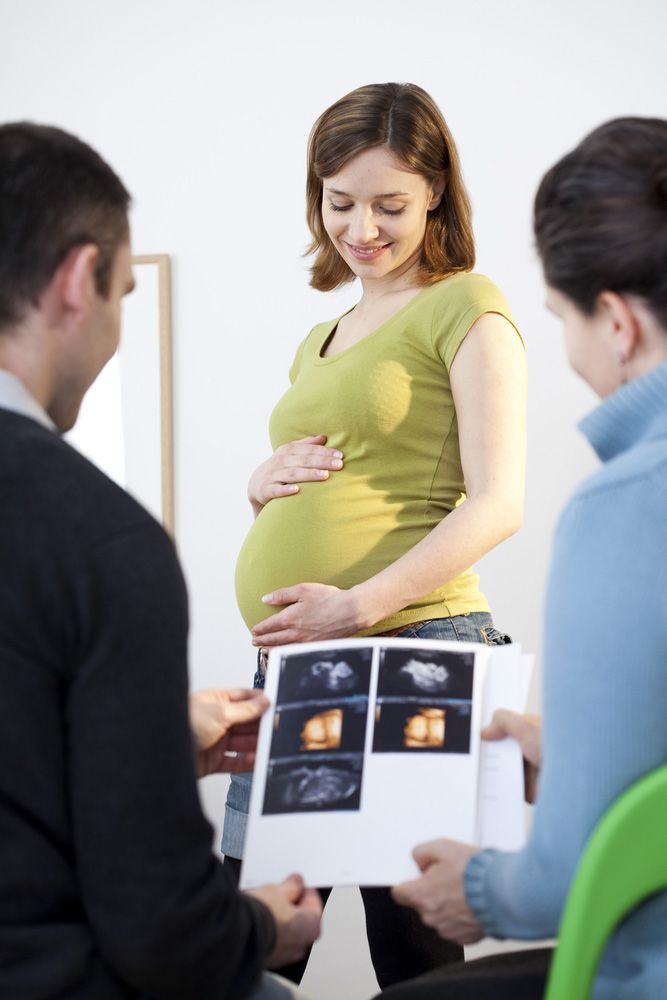 Surrogacy is a method of reproduction in which a surrogate carries and delivers a child for the intended parents. Surrogacy is an excellent option for individuals unable to conceive or carry a pregnancy. Surrogates undergo IVF treatment to carry an embryo fertilized with donor eggs and sperm or eggs and sperm collected from the intended parents.
Surrogacy is a fulfilling family-building process, but choosing the right surrogate is essential to creating a positive and successful experience. Many people have concerns about selecting a surrogate who is a suitable candidate. At her fertility clinic in Houston, TX, Dr. Sonja B. Kristiansen guides patients through surrogate selection and facilitates all aspects of surrogacy, providing support throughout the journey.
Choosing Between a Known Surrogate and One from an Agency
When selecting a surrogate, the first decision is whether to work with a known surrogate or one chosen through a surrogacy agency. Each of these options has its benefits and potential drawbacks.
Many individuals like the idea of working with a known surrogate. A surrogate is trusted to carry and care for your child throughout nine months of pregnancy, and it is often easier to give that trust to someone with whom a relationship has already been built. However, there are some potential drawbacks to using a known surrogate. A friend or family member willing to serve as a surrogate may not be an ideal candidate based on surrogacy screening. Surrogacy can also involve complex emotions, which could complicate existing relationships if involved parties are not emotionally prepared for the experience.
It is common for intended parents to select a surrogate through a surrogacy agency. Although some are reluctant to trust a stranger with such a vital responsibility, there are benefits to working with a surrogate from a donor agency. Donor agency surrogates have already passed a thorough screening process, and some find it less emotionally complicated to work with an agency surrogate than a known surrogate.
Surrogacy Screening
Any selected surrogate must pass a thorough screening to ensure they are physically and emotionally suitable candidates for the process. Surrogates at our Houston fertility clinic are screened regarding medical history, emotional health, and previous pregnancy.
Medical history - Surrogates are screened medically to determine whether any issues could increase the risk of miscarriage or other pregnancy complications. Screening may involve laboratory tests, fertility tests, and a review of personal and family medical history.
Emotional health - Surrogacy can be extremely rewarding, but it involves complex emotions. Potential surrogates meet with a therapist to ensure they are emotionally prepared for whatever relationship is agreed upon by the intended parents.
Previous pregnancy - Ideally, a surrogate will have a previous pregnancy that carried to full term.
Additional Factors to Consider
In addition to ensuring surrogates pass the screening process, there are personal factors our Houston patients may want to consider when selecting a surrogate. Each surrogacy journey is unique and it is beneficial for intended parents and surrogates to share the same ideals regarding the experience. Following are some questions that intended parents should consider asking a potential surrogate:
How many embryos are you willing to have transferred?
How involved would you like us to be during the pregnancy?
Will you allow us in the room during labor and delivery?
Are you interested in being involved with our child after birth?
Are you willing to pump and collect breast milk after birth?
Contact Us
Selecting a surrogate can feel overwhelming, but Dr. Sonja B. Kristiansen and her team are happy to guide patients through the process and facilitate each stage of the surrogacy journey. If you would like more information about conceiving a child through IVF and surrogacy, send us a message and request a consultation at your earliest convenience.
Related to This